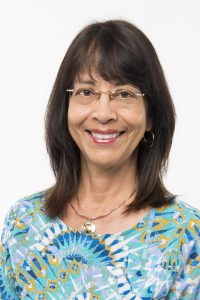 Doreen Marcial Poreba, APR, is an award-winning, accredited, public relations professional, photographer, creativity coach and author with more than 30 years of experience. The founder and president of The PR Czar® Inc. since 1998, she has helped numerous clients by developing creative strategies that help them achieve their goals and results.
In 2012, Poreba added a division called the "Creative Caboose," which focuses on working with those who wish to reap the benefits of enhancing their professional and/or personal creativity, as studies show that many CEOs rank creativity as one of the top attributes needed to achieve success. She provides one-on-one creativity coaching and workshops for groups. Her "Beyond Brainstorming" workshop focuses on creative thinking and has been highly ranked by business professionals.
In 2014, she completed an intensive program by the Creativity Coaching Association to become a certified creativity coach. Later that year, Penguin Random House hired her to write the book, "Idiot's Guide to Unlocking Your Creativity," which was published in 2015 and is available online and in major bookstores. Three years later, Poreba self-published her second book, "Shine Your Light — Your Guide to Creative Inspiration, Inner Wisdom & Happiness," which is available for purchase online at www.creativecaboose.com.
As the recipient of more than 60 awards, Poreba has been recognized by the Florida Public Relations Association, International Festivals & Events Association, Florida Festivals & Events Association, Women in Communications, Inc., Gold Coast PR Council, Worldwide Photo Walk, House of Hope and the Audubon Society of Martin County. She also won the prestigious Star Award from Women in Communications, Inc. and an Up & Comers Award from Price Waterhouse and South Florida Magazine. She was presented with a statewide Distinguished Service Award from The Florida Literacy Coalition, Inc. for exceptional contributions to literacy efforts, and achieved the APR (Accredited in Public Relations) ranking from the Florida Public Relations Association.
Most recently, Poreba was inducted into the Slippery Rock University Media Hall of Fame. A 1980 SRU magna cum laude graduate, Poreba became the first female sports director of the college's AM radio station, WRCK, and was the first woman to ever broadcast a men's basketball game on the station.
Poreba had begun her career as a TV news reporter with WYTV in Youngstown, Ohio and then WPEC in West Palm Beach, Florida. She then switched careers to public relations, where she worked for Northwood University, The Miami Herald and SunFest of Palm Beach County, Inc. before launching The PR Czar® Inc.